Technique, skill, confidence . . .
Welsh Forest Gravel 1:1 Driver Development
The Welsh Forest Gravel Course is offered in a range of formats from one day to three days
Using the famous rally special stages of Sweet Lamb and Walters Arena we apply the principles of the ProRally Driver 1:1 coaching format to coach drivers in the techniques required to drive on competitive gravel Rally Special Stages. Coaching is in drivers' own car and is designed to give them invaluable guidance and experience in identifying the very specific approach to selecting the optimum line, grip levels and much, much more!

Please email slide@billgwynne.com or call 01280 705570 to discuss your personal training plan.
Cars included on this course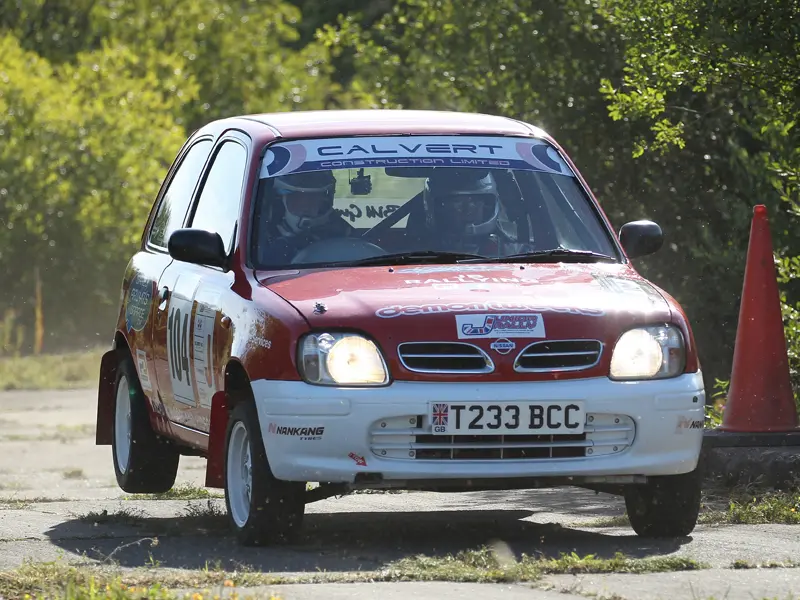 What to expect on the day
| TIME | ITINERARY |
| --- | --- |
| 09.30 | Registration, safety briefing, race suit and helmet fitting. Stage walk. |
| 10.15 | Demonstration laps with your Rally Driving Coach. |
| 10.30 | Driving sessions. |
| 12.30 | Lunch. |
| 13.15 | Driving Sessions. |
| 15.30 | Debrief, presentation of Drivers Assessment. |
| 16.00 | Drivers depart. |
| | |
What to Expect
Safety briefing and rally driving technique theory.
OMP race suit, Peltor crash helmet; balaclava.
Rally Driving Coach to student driver intercom.
Demonstration laps with your Rally Driving Coach.
Series of driving sessions.
In Car video analysis.
Breaks between driving sessions for debrief and re-set for next session.
Freshly prepared lunch and refreshments.
Useful information
Refreshments
Included
Lunch
Included
Address
Welsh Forest

Delayed
If you are delayed on the day please contact us on +44 (0) 7957 823519
Guests
You're welcome to bring guests to spectate for a fee of £15.00 per person to cover lunch, refreshments and insurance.
Clothing

An OMP race suit, Peltor open face crash helmet & balaclava are provided on this course.
However, if you have your own race suit and crash helmet (with Peltor compatible intercom) please bring them, you'll be more comfortable.

Driving boots are the ideal footwear but if you don't have a pair a narrow, thin soled pair of sports shoes will be suitable.
If you are used to using driving gloves please bring them with you.

Accommodation
We can provide you with a list of local hotel and bed and breakfast accommodation.